Upcoming shows:
Gasthaus-Elgin, IL (OHTIS, Brother George, Cartright)-April 4th
15. N Grove
Speakeasy, Chicago, IL-April 11th
2316 Maplewood
Morseland, Chicago, IL-May 8th
1218 Morse
Reggies, Chicago, IL May 30th
2109 State
We are called elephant Gun (we did exist before the Beirut song), we are usually an 8 piece agressive Americana, rock, ballroom folk(?) sort of thing... I don't fucking know...
Here is a sampler of our album:
http://www.mediafire.com/?1mucdozw14v
Or if you feel like downloading the whole thing:
http://www.mediafire.com/?lzkahiirtbo
This is the cover: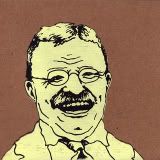 and the myspace, since we don't have a proper site yet:
http://www.myspace.com/elephantgunchicago